Desperately Seeking – Pistachio Macaroons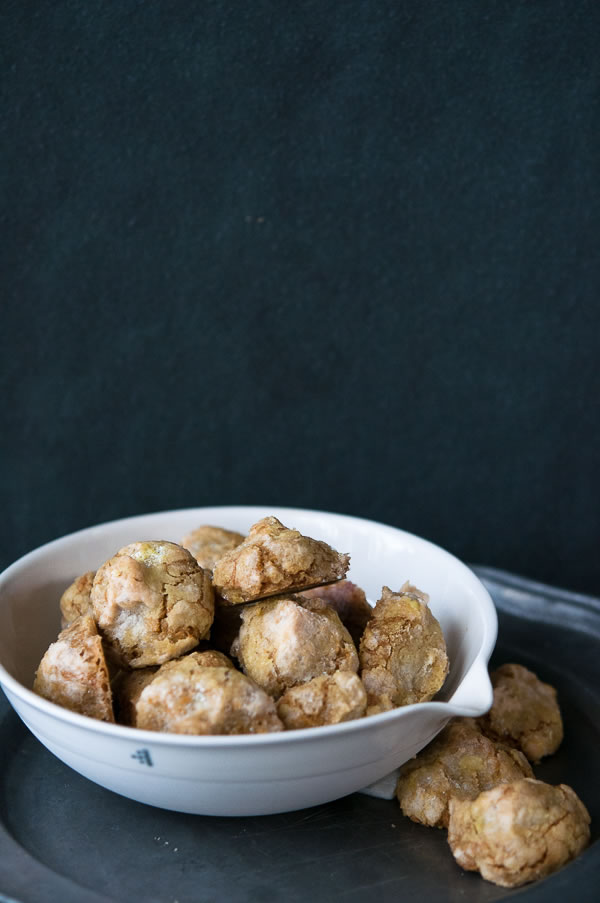 My Italian summer vacation was two months ago, yet I'm still floating on cloud nine and haven't quite landed back on the ground. It was one of those experiences that you just want to keep playing over. The memories of the trip are so vivid that I can picture everything in detail–especially the culinary adventures.
During my retreat in Sicily, we got a day off half way through the week. After days of rigorous 5-hour daily workouts, we all wanted to relax and recharge. So what's better than to visit a winery?
At Plantera Winery, we sampled an array of fantastic wine, enjoyed nibbles with the tasting, and then relaxed under a wisteria draped pergola for a delightful lunch. It was just what the physical therapist ordered.
Among the nibbles was a plate of pistachio cookies, studded with home grown nuts from Sicily. We all paired the wine tasting with the savory food up until we got to the dessert wine . . . and we took a bite of those nutty globes.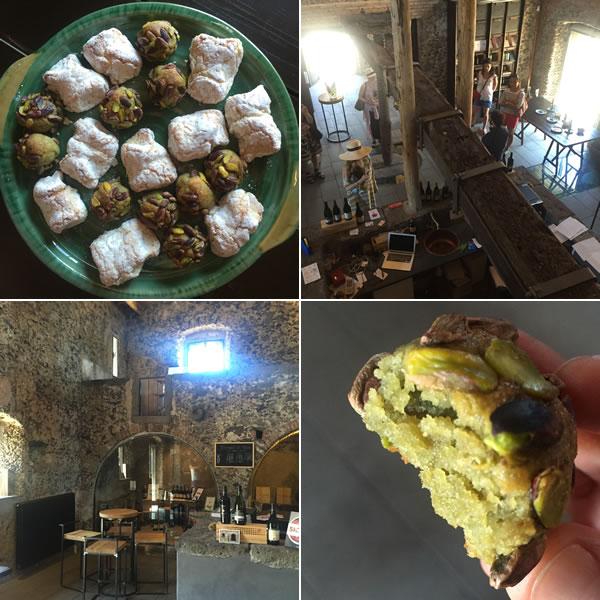 It might have been the wine. I'm pretty sure, though, that those cookies could stand on their own as one of the tastiest I have ever come across. It was like biting into a ball of soft pistachio paste with the contrasting texture of the toasted pistachios. We all let out an orgasmic murmur with the first bite, and that is pretty much the impression I still have.
I have searched for the recipe and made a few versions of those cookies, but none are identical to their Sicilian cousins. These macaroons, for now, are the closest I have come. So if anyone knows how the originals are made, please share it with me and I'll forever be grateful.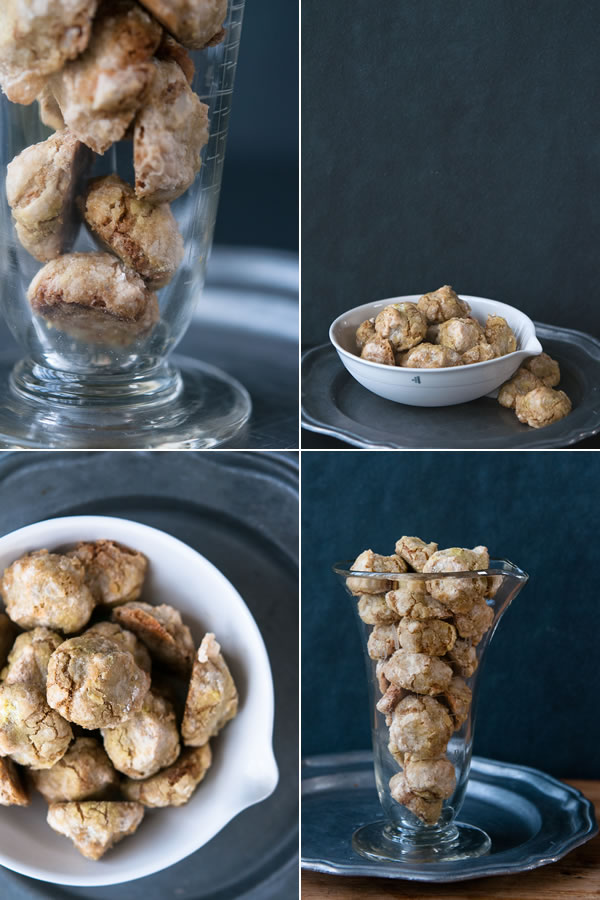 Pistachio Macaroons
Ingredients:
2 large egg whites
1/2 teaspoon pure vanilla extract
11 ounces pistachio paste
5 ounces almond paste, separate into 1-inch pieces
2 teaspoons orange zest, freshly grated
1/8 teaspoon fine sea salt
1/3 cup confectioners' sugar, sifted, plus more for rolling and coating (about 1 cup)
1 tablespoon orange liqueur, such as Grand Marnier or Triple Sec
Directions:
1. Adjust oven rack to middle position and heat oven to 350℉. Line 2 baking sheets with parchment; set aside.
2. Whisk one egg white and extracts in a small bowl until combined, set aside.
3. In the bowl of a stand mixer fitted with the paddle attachment, add pistachio paste, almond paste, orange zest and salt, beat on medium speed until soft, about 2 minutes. Add egg white mixture and beat to combine, about a minute.
4. Reduce speed to low, add confectioners' sugar slowly and beat until combined, about 1 minute. Add orange liqueur; beat until evenly distributed, about 1 minute.
5. Lightly dust work surface with confectioners' sugar. Turn dough out onto work surface; roll into 3/4-inch diameter logs (3 or 4), about 18 inches long. Cut each log crosswise into 1/2-inch pieces. Roll each piece into a ball.
6. Place 1 cup of confectioners' sugar in a medium bowl. I na small bowl, lightly beat remaining egg white. Coat each ball with egg white and roll in sugar, tapping to remove excess; transfer to prepared baking sheets. Let stand at room temperature for 30 minutes.
7. Pinch each piece of dough with three fingers to form an irregular pyramid shape. Bake until lightly golden, about 13-15 minutes. Transfer baking sheet to a wire rack and cool completely.