One Pot Wonder – Chocolate Peppermint Pudding Cake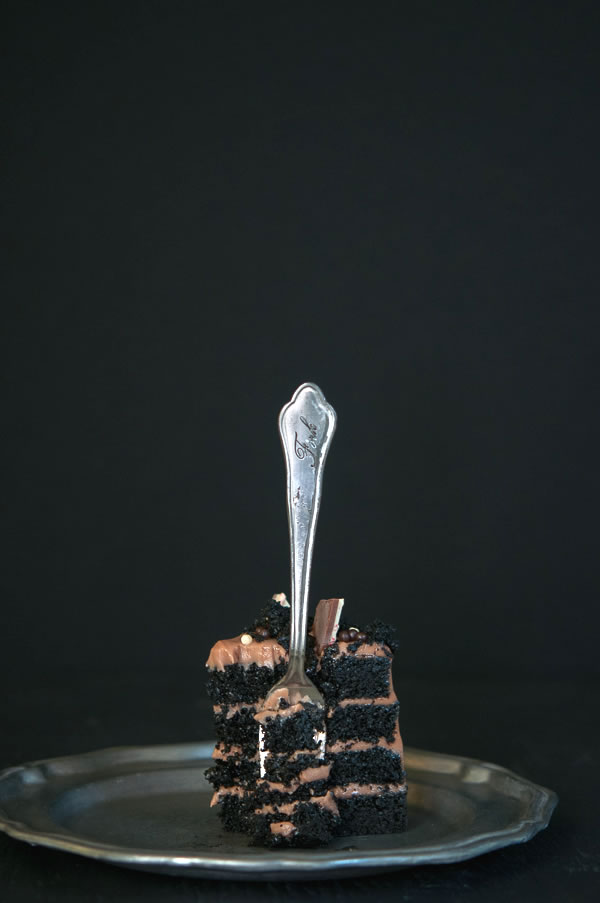 I love cake. I make them often and constantly look for inspiration to create something new. Regardless of the occasion—formal, fun, or family—cake is welcome to the party.
Many people, including myself, are seduced by the fancy creations that professional pastry chefs turn out. Even though you can make simple versions at home, I have friends who think baking a cake requires a lot of complicated fussing about the kitchen.
As a cure for that illness, I present my Chocolate Peppermint Pudding Cake–a cake and pudding, two desserts in one. The best part of this recipe is that there's no need for a stand mixer or even a hand mixer. Everything is done with a medium saucepan. This means even those who don't normally bake–and don't even have traditional baking gear—can execute this easy divine chocolaty one-pot wonder.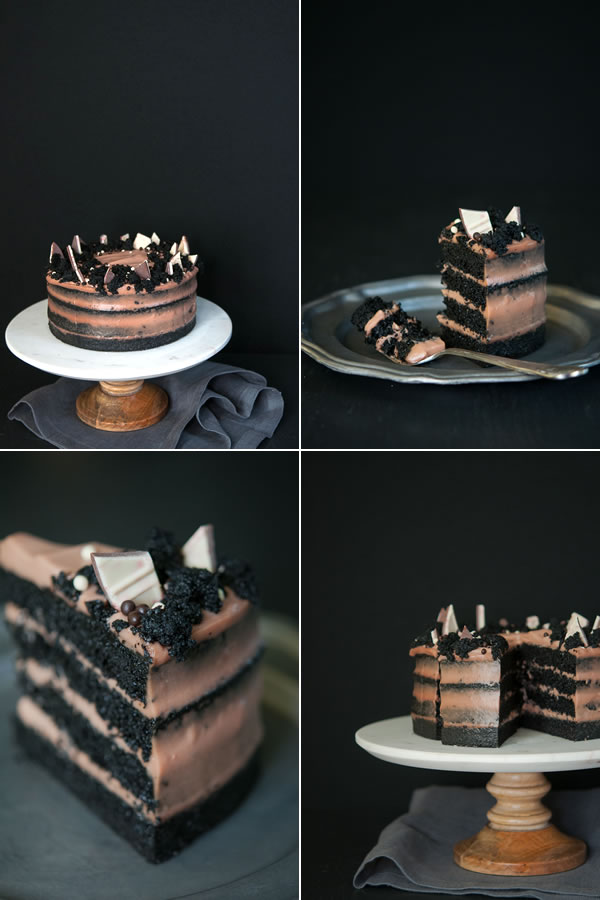 Chocolate Peppermint Pudding Cake
Ingredients:
Peppermint Pudding
3/4 cup (5-1/4 ounces) granulated sugar
1/4 cup cornstarch
1/2 teaspoon fine sea salt
2 cups whole milk
1 cup heavy cream
6 ounces peppermint chocolate, chopped
1-/2 teaspoons vanilla extract
1/2 teaspoon peppermint extract
Chocolate Cake
1-1/2 cups (7-1/2 ounces) unbleached all-purpose flour, plus extra for dusting pans
2 teaspoons baking powder
1/2 teaspoon baking soda
1/2 teaspoon fine sea salt
8 tablespoons (4 ounces/1 stick) unsalted butter
3/4 cup (3 ounces) Dutch-processed cocoa powder
1 cup strong brewed coffee
1 cup buttermilk
1 cup (8 ounces) packed light brown sugar
1 cup (7 ounces) granulated sugar
2 large eggs, room temperature
1 teaspoon vanilla extract
Assembly
Chocolate cake layers
Peppermint Pudding
2 ounces Peppermint Chocolate, chopped or break into chards (optional)
Directions:
Peppermint Pudding
1. In medium saucepan, whisk together sugar, cornstarch, salt, milk and heaven cream. Set pan over medium heat. Add chocolate and whisk constantly until chocolate melts and mixture begins to bubble, 2-4 minutes. Stir in extracts and transfer pudding to large bowl. Place plastic wrap directly on surface of pudding and refrigerate until cold, at least 4 hours or up to 1 day.
Chocolate Cake
1. Adjust oven rack to middle position and heat oven to 325℉. Lined two 8-inch cake pans w parchment, butter and coat pan with flour, tap out excess. In a medium bowl, whisk together flour, baking powder, baking soda, and salt, set aside.
2. Melt butter in large saucepan over medium heat. Stir in cocoa and cook until fragrant, about 1 minute. Off heat, whisk in coffee, buttermilk, and sugars until dissolved. Whisk in eggs and vanilla, then slowly whisk in flour mixture.
3. Divide batter evenly between prepared pans and bake until toothpick inserted in center comes out clean, 25-35 minutes. Cool layers in pans 15 minutes, then invert onto wire rack. Cool to room temperature, at least 1 hour.
Assembly
1. Trip top of each cake layer to level, break up trimming int o crumbs, set aside. Cut each cake in half horizontally. Place one cake layer on a cake stand or serving platter, Spread about 1 cup pudding over cake layer and top with another layer. Repeat with 1 cup pudding and cake layers. Spread remaining pudding evenly over top and sides of cake. Decorate with cake crumbs, pressing lightly to adhere, and peppermint chocolate. Serve. (Cake can be refrigerated for up to 2 days.)