pie party potluck live 2014 – recap
Pie Party started in 2011 as an event where food bloggers could gather and socialize over their sweet and savory pies. Each food blogger was responsible for bringing a pie, tarts—or a variation baked good that involved a crust.
Pie Party Potluck LIVE 2014 came and went in a big flash of fun and food. Given the kind of event it's become, bloggers are more participants or co-conspirators than just attendees. Pie Party's success is credited to their enthusiasm for food and eagerness to share with fellow bloggers.
This year, Pie Party buzzed for 3 hours, as everyone sampled as many pies as they dared. Bloggers used the Snapware containers to take more samples home, along with bags full of goodies from our other sponsors.
Thanks to our sponsors, GE, Jarlsberg, Kerrygold, Anolon, Wüsthof, OXO, Dub Pies and Harvard Common Press for their enthusiastic support and creative involvement.
In fact, bloggers were able to start participating days earlier. Kerrigold sent butter and cheese to everyone prior to the event, and OXO shipped kitchenware to help bloggers with their baking adventures.
I want to express my gratitude to several important supporters:
• All the bloggers and industry professionals who came to the event
• GE for its generosity in letting us use the stunning showroom for the second year
• Chef Tagere for doing a demo on hand pies and serving up some tasty nibbles (which was much needed to keep everyone from diving into the blogger pies before photos were taken)
• Our volunteers—Bernice, Sara, Thong and Craig—for helping us pull off a delicious evening
• And massive thanks to my partner in this event—Jackie, the one and only diva.
What Other Bloggers Had To Say

Amber / Bluebonnets & Brownies

Eryn / Ugly Food Tastes Better
Heather / Real: The Kitchen and Beyond
Linda / Giggles, Gobbles & Gulps
Lora / Diary of a Mad Hausfrau
Susan / The Girl in the Little Red Kitchen
PRESENTING SPONSOR
GE Monogram: LIKE on FB
Follow on Twittter: @GEMonogramNYC
GOLD SPONSOR
Jarlsberg: LIKE on FB
Follow on Twittter: @JarlsbergUSA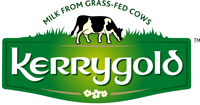 Kerrygold: LIKE on FB
Follow on Twttter: @KerrygoldUSA 
WÜSTHOF: LIKE on FB
Follow on Twitter: @WÜSTHOF
Anolon: LIKE on FB
Follow on Twitter: @Anolon
SILVER SPONSOR
OXO: LIKE on FB
Follow on Twitter: @OXO
BRONZE SPONSOR
Dub Pies: LIKR on FB
Follow on Twitter: @dubpies
Harvard Common Press: LIKE on FB
Follow on Twitter: @HCPDishes