bake on my parade – pie party potluck LIVE!
Food bloggers and food professionals will be gathering to feast on pies on May 1st, 2014, from 6-9, at GE Monogram Design Center.
Tickets are FREE! … but event is

SOLD OUT

.
Add your name to the

Wait List
FOLLOW & SHARE THE PIE LOVE
Follow the action of Pie Party Potluck LIVE 2014
on Twitter, hash tag #PiePartyGE
As the attendees divulge what they are bringing to the event, a drool-worthy list will emerge here.
Tell us about your contribution to the parade by leaving a comment below with your pie, the link to your blog or website and your Twitter handle so we can add it to the list and share it on Twitter.
PARADE OF PIES
SWEET
Brûlée Lemon Curd Chocolate Coconut Tart – Jackie / The Diva That Ate New York
Banana Frangipane Tart – Ken / Hungry Rabbit
Chocolate Bourbon Pecan Pie – Kathy / The Experimental Gourmand
Strawerry Cheese Mini Pies – Angela / Mind Over Batter
Kahlua Pie – Amber / Bluebonnets & Brownies
Mamma's Sweet Potato Pie – June / Feastival
Raspberry Ricotta Tart – Kate /Food Babbles
Balsamic Strawberry Basil Goat Cheese Hand Pies – Kate /Food Babbles
Strawberry Rhubarb Pie Pop– Susan / The Girl in the Little Red Kitchen
Chocolate Peanut ButterPie – Renee / Kitchen Conundrum
Sweet Potato Pie w Buttered Pecans – Michele / Mumblepurr
Butterscotch Pie – Rhonda / Roni-Sue First Prize Pies
GF Pumpkin Pie w Gingersnap Crust – Emily / (Mainly) Gluten Free in NYC
Blueberry Pie – Emily /  (Mainly) Gluten Free in NYC
Creamy Mango Coconut Pie – Emily / Nomnivous
Walnut Brownie Pie – Connie / Urban Bakes
Blueberry Lemon Tart – Samantha / Souffle Bombay
Berry Yoghurt Panna Cotta Tart – Dan / Dinner Party Theater
Paleo Berry Pie – Michael / The Kitchen Gaily
Limoncello Hand Pie – Colleen / Souffle Bombay
Salted Caramel Apple Pie – Judy / The Judy Lab
Rhubarb Berry Crostata – Nancy / Walking and Talking
Rhubarb Raspberry Meringue Pie – Jean / Gluten-Free Doctor
Banana Custard Pie – Ron
Apple Almond Tart – Justine / Little Miss Local
Chocolate Orange Tart – Urvashee / DessArts
Strawberry Rhubarb Goat Cheese Tart – Heather / Real: The Kitchen & Beyond
Boozy Ginger Apricot Pie – Lora / Diary of a Mad Hausfrau
Lemon Pie – Yolanda / Yolanda Shoushana
Buttermilk Pie – Nicole / Food Culturist
Key Lime Pie – Kara / Cookstr
Coffee-Beer Caramel Pie w Hibiscus Curd & Tamarind Whipped Cream – Kay / Mighty Meat/Mighty Edibles
French Apple Pie – Colleen
Spiced Beet Pie – Waisum / Urban Blitz
Spicy Pineapple Apple Pie – Soyna / Winston & Winifred
Luca & Bosco Honey & Lavender Pie – Catherine / Luca & Bosco
Black Bottom Oatmeal Pie – Jennifer / Bake or Break
Apricot Pistachio Tarts – Miriam Rubin
Negroni Pie – Matt / Matt Bruck
Galakatoboureko (Greek Custard Pie) – Paula / Cheffem's Adventure

SAVORY
Apple Onion Galette w Rosemary Parsnip Crust – Ken / Hungry Rabbit
Bacon, Goat Brie, Leeks & Pear Pie in Potato Roesti Crust – Jackie / The Diva That Ate New York
Duck Pie – Kathy / The Experimental Gourmand
Tortilla Pie – Jen /Jennifer Baker
Guacamole Tomato Tortilla Pie – Dan / The Vicki Winter Show
Short Rib Pot Pie – Margaret / Savory Sweet Living
Spicy Tarte a la Tomate – Chitra / The ABCD's of Cooking
Picnic Pie – Eryn / Ugly Food Tastes Better
Quiche – Vicki / The Vicki Winter Show
Macaroni Pie – Yvo / Feisty Foodie
Chinese Braised Duck in Phyllo Pastries – Kian / Red Cook
Jarlsberg Onion Tomato Pie – Bernice
Thai Chicken Pot Pie – Renee / Kitchen Conundrum
Braised Pork Pot Pie w Cornbread Top – Michele / Mumblepurr
Piononos (Fried Plantain Meat Pie) – Irina / Healthy Latin Food
Mac n Cheese Pie w Bacon Lattice (GF) – Michael / The Kitchen Gaily
Cheesy Mashed Potato Pie – Linda / Giggles , Gobbles & Gulps
Portobello Mushroom & Ramp Quiche – Diana / Apetite for China
Kale, Mushroom & Cheddar Pizza – Roopa / Raspberry Eggplant
Lobster Pot Pie – Stephen
Potato Bacon Gruyere Pie – Kristen / The Artful Gourmet
Mini Crab Cake Pies – Sekita / KikaEats
Samosa Pie – Surbhi / BitterSweet
HIGHLIGHTS OF PREVIOUS PIE PARTIES
WANT TO BE A SPONSOR?
Your product(s) could be talked about, tasted, listed, blogged, linked, Facebooked, Google+'d, and tweeted.
There are varying levels of participation available.  Email Ken at hungryrabbitnyc@gmail.com for the sponsorship deck.
PRESENTING SPONSOR
GE Monogram: LIKE on FB
Follow on Twittter: @GEMonogramNYC
GOLD SPONSOR
Jarlsberg: LIKE on FB
Follow on Twittter: @JarlsbergUSA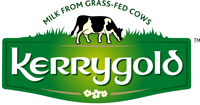 Kerrygold: LIKE on FB
Follow on Twttter: @KerrygoldUSA 
WÜSTHOF: LIKE on FB
Follow on Twitter: @WÜSTHOF
Anolon: LIKE on FB
Follow on Twitter: @Anolon
SILVER SPONSOR
OXO: LIKE on FB
Follow on Twitter: @OXO
BRONZE SPONSOR
Dub Pies: LIKR on FB
Follow on Twitter: @dubpies
Harvard Common Press: LIKE on FB
Follow on Twitter: @HCPDishes